Before we talk about risk factors associated with dementia lets just polish our information around the condition. This condition usually occurs at an older age and causes memory loss. Alzheimers is one of the most common forms of dementia known. Apparently, its not a condition by a symptoms or group of symptoms rather. You should also know that it does hamper our day to day routines because we tend to forget a lot. Dementia symptoms are also caused due to vitamin deficiencies and thyroid problems. Dementia occurs due to brain cell damage and most of them are generally permanent or increase with time.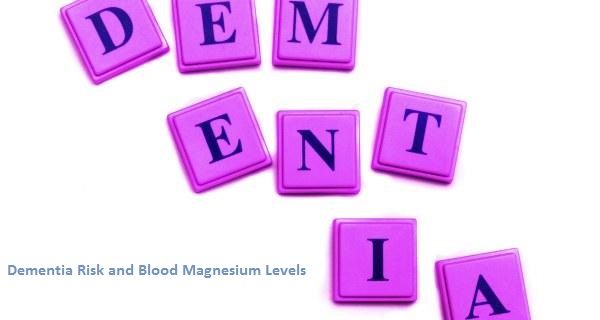 Now, a study has found out that the levels of magnesium in your blood can associated to the risk of dementia later in life. The people with lower or higher levels of minerals in the body were subject to dementia more compared to the ones with middle levels. It has yet to be proved and nowhere confirm that it causes dementia but definitely magnesium levels do have a link with dementia. There are apparently two ways in which magnesium levels could be called as risk factor for dementia.
Coming back to the study, around 10,000 participant around 65 years of age were studied across 8 years span and their magnesium levels were checked at the beginning of the test. They were divided in 5 groups. The study findings showed that those with low and high level magnesium had 30% greater risk of dementia compared to mid level magnesium level participants. The lower and higher magnesium range is below 0.85 millimoles per liter and 1.10 mmol/L respectively. Though as the magnesium levels were not measure post eight years the results could have associated limitations.
Well, to prove that magnesium levels do determine the risk of dementia in later stages of life, further detailed study is required.
Know about Blood Banks in Bangalore