A doctor practicing in the rural area was taken by surprise to find numerous cases of non communicable diseases amongst men and women in and around rural areas. While a 55 year old male suffered from from a heart attack, a 53 year old female was suffering from depression and anxiety. Other cases included that of chronic back pain and more, that too from a tribal village that is situated in one of the most backward districts of the state.
The question that doctors are pondering on is how are rural and tribal areas populace experiencing the health issues that are commonly associated with lifestyle of urban people. The fact is that the pattern of India's health structure is making a paradigm shift and this has been so over the past 15 years. The fact came to light when the Government of India released its report on the death causing diseases. Further more, the figures of the report of 2010-13 showed enormous growth revealing 47% of the deaths were due to NCD's and 30% due to Communicable Diseases. This significant rise of 7% undoubtedly indicated taking a keen interest in the healthcare issues of rural population and Non communicable diseases more so.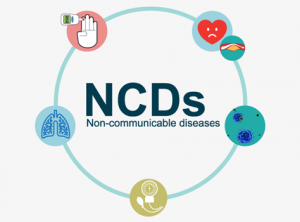 Well, even though as per statistics the life expectancy of people in urban as well as rural India remains the same more or less, the health issues related to aging seems to crop up in rural areas as well and not just the cities. Having said that, there are challenging dealing with rural NCDs compared to that of cities. Here's a look through a few –
Unavailability for diagnosis and treatment in rural areas.
It can be expensive and economic issues like poverty amongst families
Unavailability of advanced professionals needed for treatment of NCD's
Data Collection issues around Rural NCD's hampers working on the problem further in a systematic way.
In India compared to developed countries NCD is common among the younger generation
Awareness is one of the main reasons NCD's in rural region is not gaining the kind of attention it needs to get.
Well, NCD in rural India is no myth today as can be seen from the figures and hence the policy makers and government need to focus on devising and implementing solutions to deal with this growing healthcare issue of rural India.